The Photo Booth for Every Occasion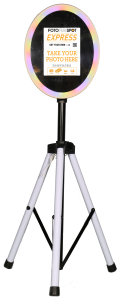 FotoFunSpot EXPRESS is our self-service, photo booth that allows you to have a booth for any reason, at any occasion, and without busting your budget.
Starting at only $198, FotoFunSpot EXPRESS is the perfect addition to birthday parties, anniversaries, retirement parties, family get-togethers and all smaller events.
FotoFunSpot EXPRESS sits in a corner and keeps out of the way making it perfect for events with limited space.  Battery operation means no power cords, and it's not limited to where there are AC outlets.
It literally takes ONE MINUTE to set up this photo booth.  See our video on our how-to-use page.
Birthday Parties
Graduations
Retirement Parties
Holiday Gatherings
Family Get-Togethers
Youth Groups
Business Meetings
Networking Events
Fund Raisers
Pop-Up Shops
Digital Photo Booth
Immediate Text & Email Delivery
Unobtrusive size fits anywhere
No AC power required
Light weight
One Minute Setup
sanitized between events
contactless pickup & return
FotoFunSize EXPRESS is a digital-only, social photo booth.  It creates digital photo composites that look like a classic photo booth strip.
The photo layout is fully customizable.  By selecting the Personalized Photo Template add-on, you can have a fully customized photo strip.  See our Premium Template Library for some examples of what can be done with the photo strip.  If a custom photo strip is desired, make sure to check the corresponding option when booking your FotoFunSpot EXPRESS photo booth.
GIFs are a collection of still photos that play back in a sequence to tell a story.  The photo booth will take four photos in succession and compile them into a white frame to play back like the following example.
The standard GIF template includes a personalized single line of text that will write a message as the GIF plays (see the birthday greeting in the example below).  
If more customization of this template is desired, the frame can be customized by adding the Personalized Photo Template option to you booking.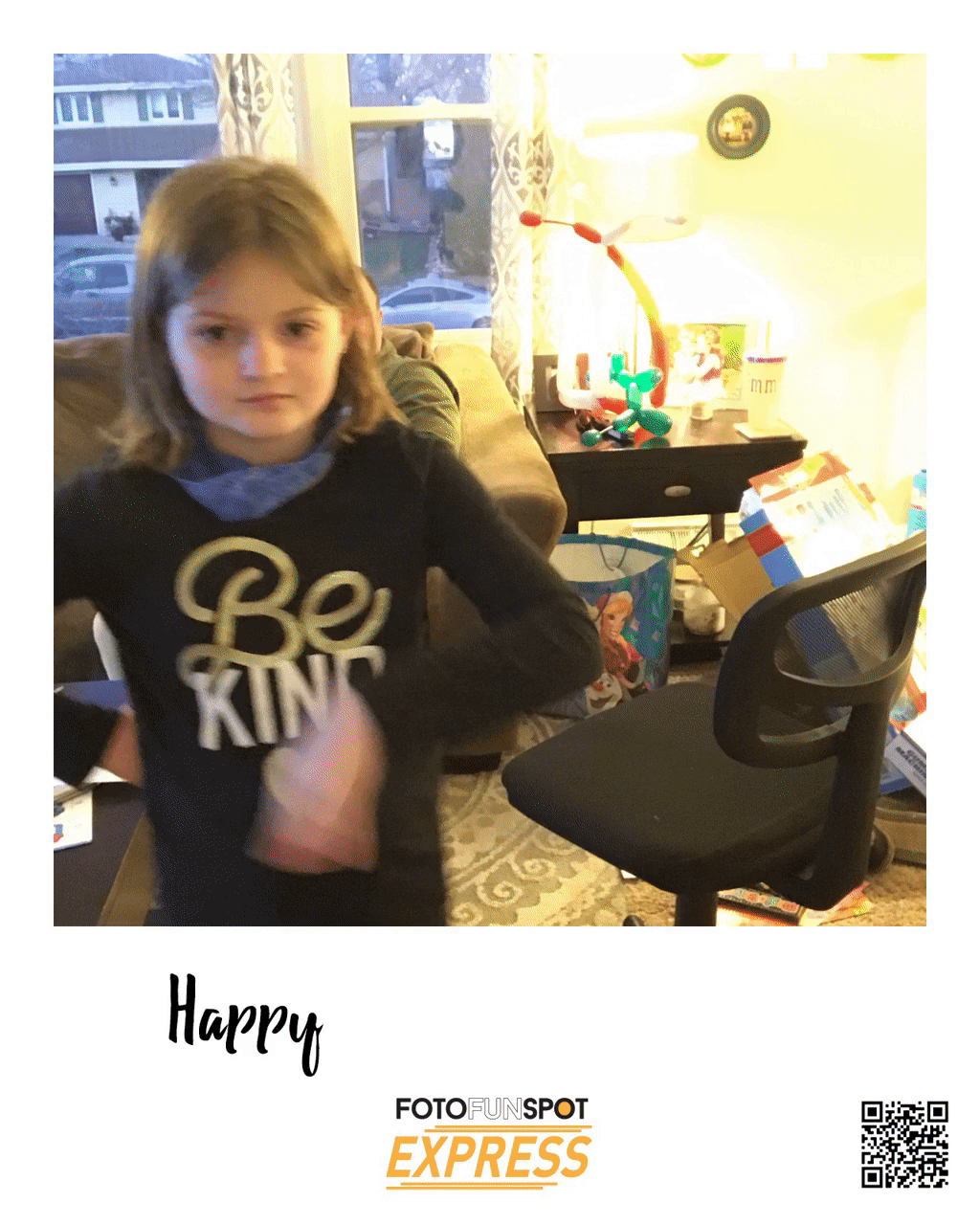 Boomerang photos are a fast sequence of photos that are assembled into a fast moving forward and back movie.  
The standard boomerang template includes a single line of personalized text (the text is not animated).  Additional customization of the template can be ordered by including the Personalized Photo Template option when booking your FotoFunSpot EXPRESS photo booth.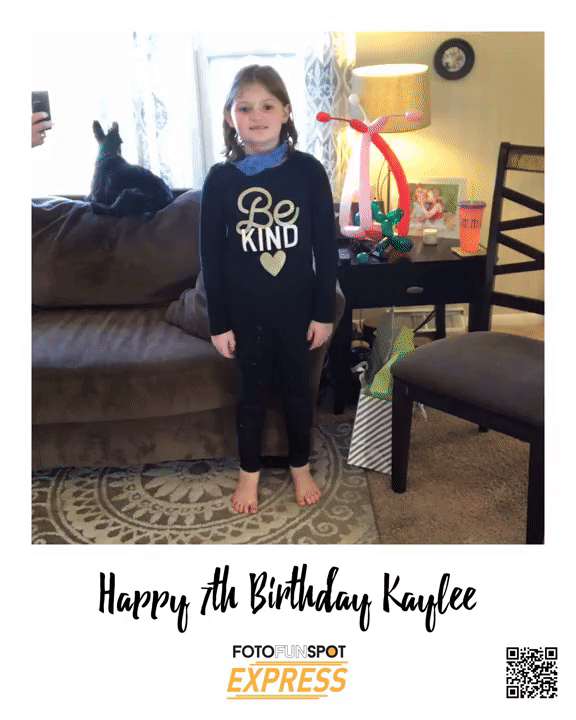 Downloadable Online Gallery Add-On
Add on the online gallery option and all photos from the event will be available for download, either individually, or as a whole set.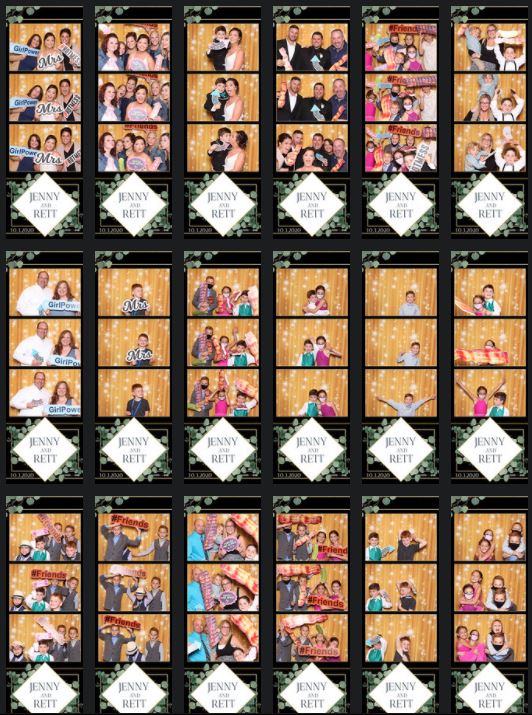 Customized Home Screen Add-On
The photo booth home screen is what is displayed while the system is waiting to take photos.  When ordering FotoFunSpot EXPRESS, there is an option to customize this home screen.  If you want the photo booth's home screen to look different than shown here, make sure to select the Personalized Home Screen option.