Jenny & Rett Wedding Photo Booth in Omaha, Nebraska
Jenny & Rett recently hired us as an entertainment option for their wedding guests.  Jenny specifically mentioned that they'd be having a lot of kids and wanted lots of kid-friendly activities.  In addition to the photo booth, they had an entire kids activity table that included coloring books, glow sticks, and there were some games to keep them busy.
Their wedding reception was at the gorgeous Anthony's Steakhouse, a well known Omaha staple.  Anthony's has a super cute outdoor area where couplers can have their wedding ceremony and then return indoors for the evening.  The banquet room is quite large: they had a 9 piece band (on a full stage), all the kids activities, our photo booth, and it was still comfortable navigating the room.
Our friend, and fabulous floral designer, Karen, from Fancy Plants Flowers and Design, LLC, was putting together the centerpieces for the tables.  We took a moment for a quick selfie.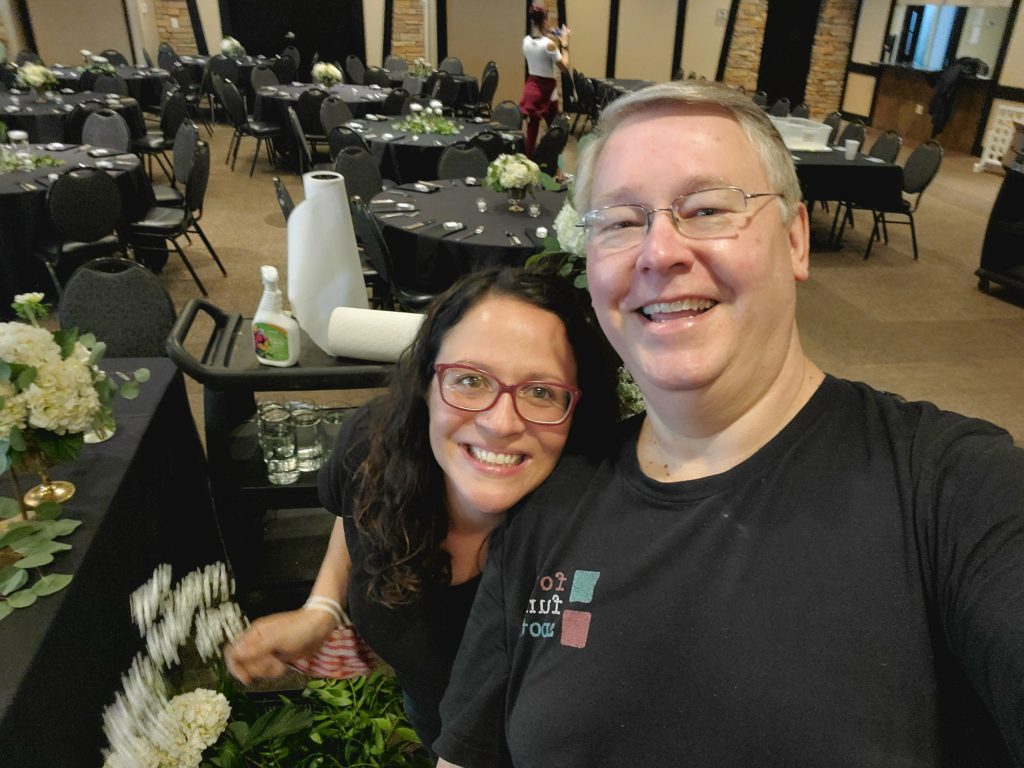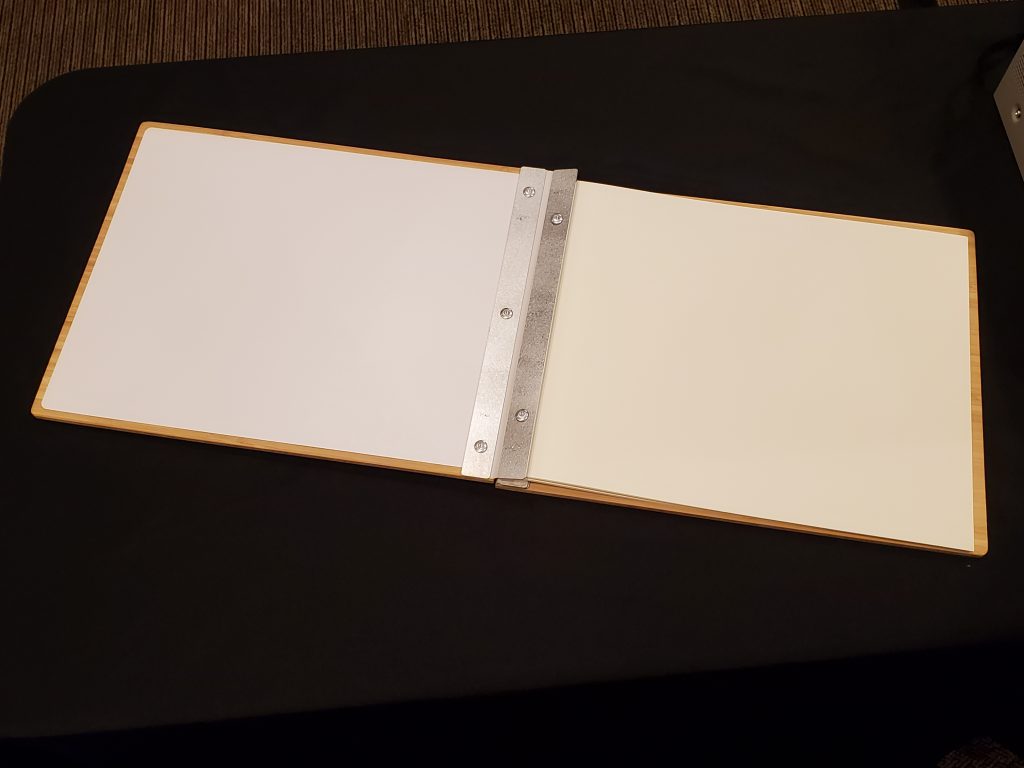 Throughout the evening, our attendants print an additional copy of each photo booth strip, and then adds it to the memory book. Then we offer your guests the opportunity to leave a greeting or surprise message for you. Even kids get into the spirit and leave some of the sweetest messages to the newlyweds.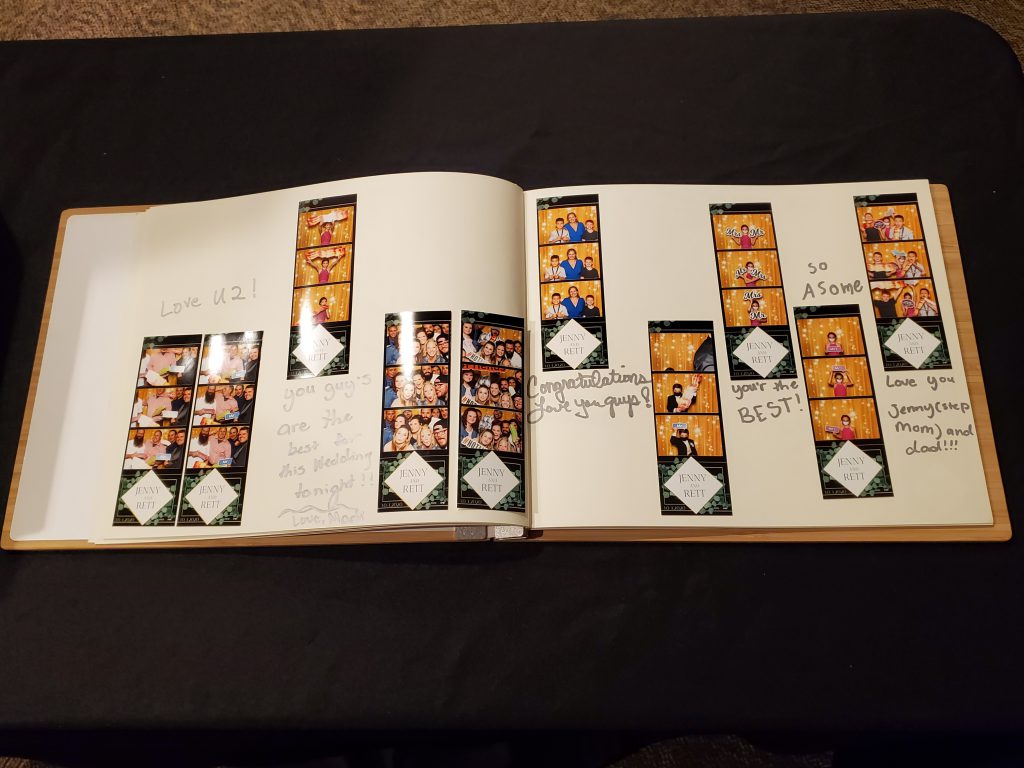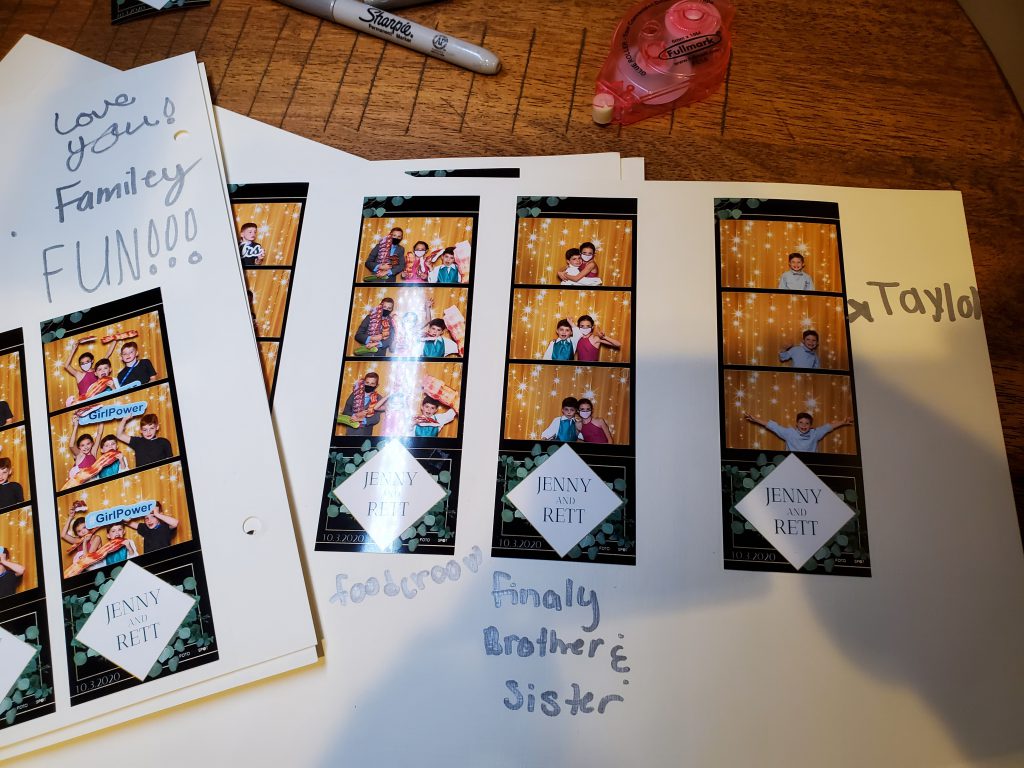 At the end of the evening, the book is reassembled and we bring it to you so you can take it with you on your honeymoon and discover all the fun that your guests had creating memorable moments in the photo booth.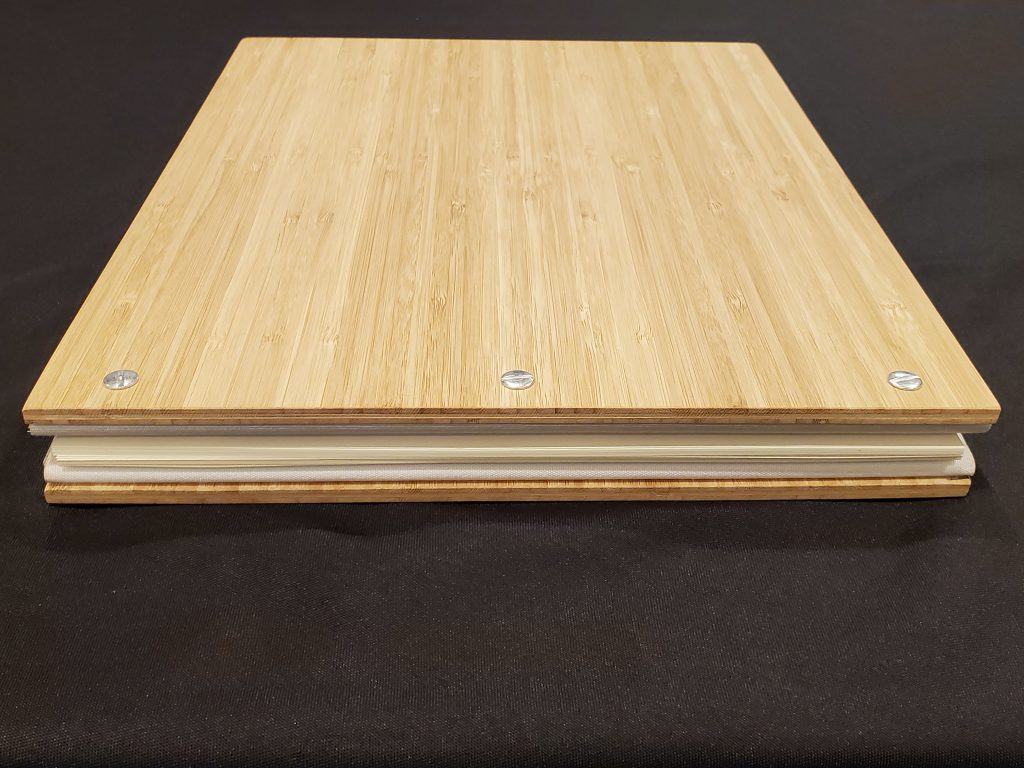 Looking through our premium template gallery, Jenny selected this print template, and requested some color adjustments.  Our graphic editors are able to adjust the colors on most of our photo templates.  We added their names and the wedding date down at the bottom, and this is the end result.  
Each guest in the photo receives a printed copy of their own.  We use fast printers designed specifically for events.  By the time guests have signed the memory book, printed copies are ready and presented to each guest.
One of the best things about this job is getting to work with so many talented wedding vendors.  Jenny & Rett had some of the best around.
Congratulations Jenny & Rett