FotoFunStation Custom Photo Template
The "photo template" is a digital frame where the photo will be inserted before being printed or saved.  
A custom photo template can be designed with the following requirements:
File Format: PNG
Color Mode: RGB
Dimensions: 1200 px wide X 1800 px tall (see below for additional size options)
A transparent section inside the template is where the photo will be inserted.  Each transparent photo section should have an overall aspect ratio (tall:wide) of 1:1 (square) up to 4:3 (ref. example here).
The sample to the right contains a single photo space 1000 pixels wide x 1333 pixels tall.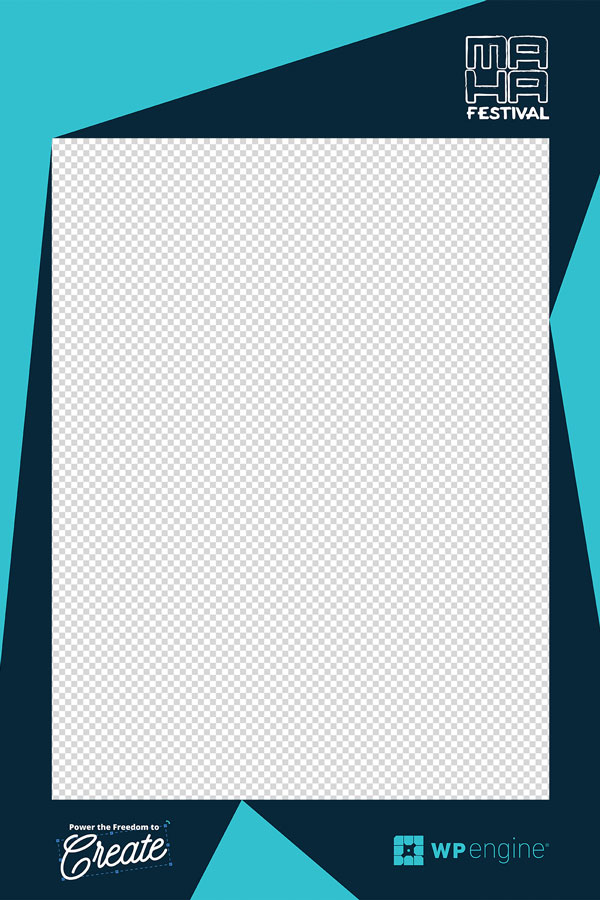 The transparent section for the photo does not need to have straight edges.  The bottom of the following photo template has a scalloped edge with snowflakes that extend into the lower section of the photo.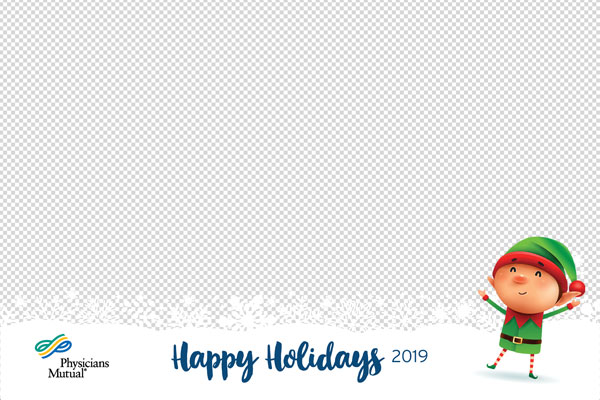 The resulting image contains the photo captured by the booth, with the template laid over top.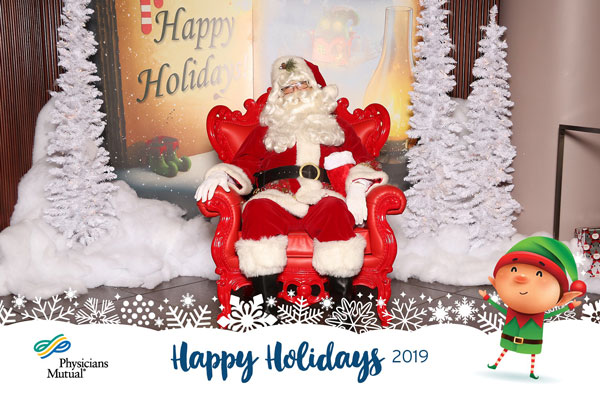 The sizes and examples shown above are suitable for a postcard sized (4″ x 6″) photo. Your photo template can be any of these sizes (pixels):
1200×1800 (Postcard, landscape or portrait)
1600×1600 (Square)
600×1800 (Photo Strip, landscape or portrait)
1280×1600 (Instagram Post, portrait only)
1080×1920 (Instagram Story, portrait only)