Mirror Booth Custom Photo Template
The "photo template" is a digital frame where the photo will be inserted before being printed or saved. A custom photo template can be designed with the following requirements:
File Format: PNG
Color Mode: RGB
Dimensions: 1800px wide X 1200px tall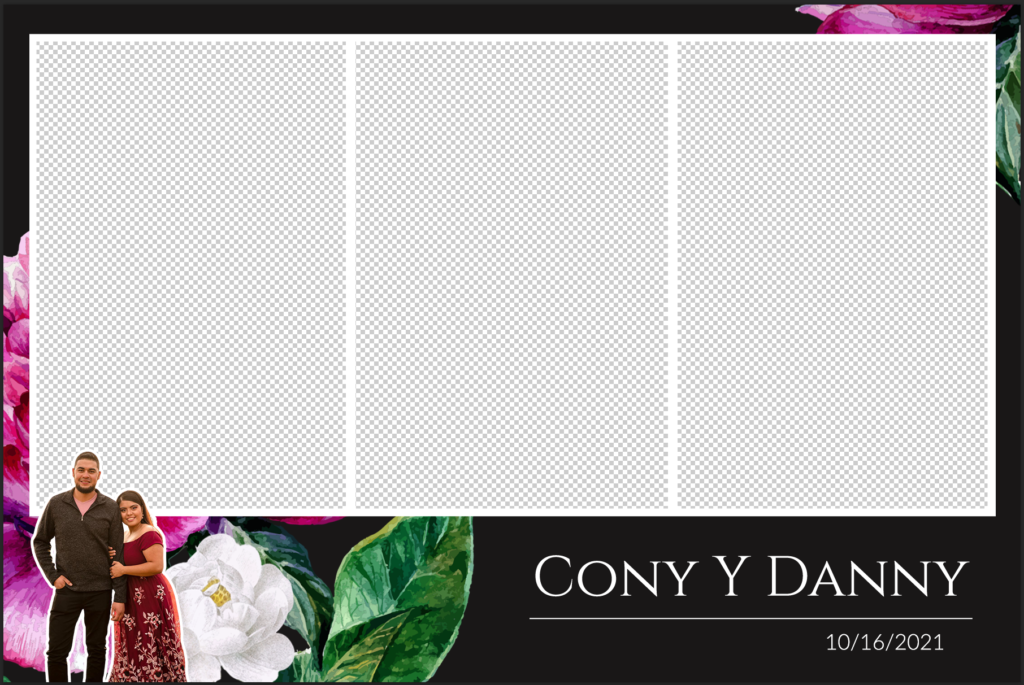 A transparent section inside the template is where a photo will be inserted.  The mirror booth can have up to three transparent areas.  Since the mirror booth capture photos in portrait orientation, each photo area should be a vertical area with an overall aspect ratio (tall:wide) of 3:2.
The transparent section for the photo does not need to have straight edges.  The bottom of the following photo template has a scalloped edge with snowflakes that extend into the lower section of the photo.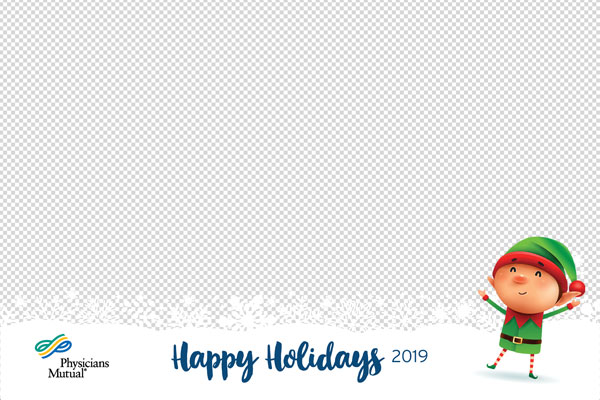 The resulting image contains the photo captured by the booth, with the template laid over top.